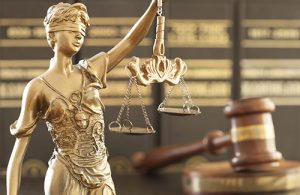 An eighteen wheeler overturned after it rear-ended an SUV. The impact caused a chain-reaction crash that killed one person and sent seven others to the hospital.
According to police and witnesses, the wreck occurred on Interstate 20 not far from the Cleburne Highway exit. After passing under a bridge at around mile marker 408, a tractor-trailer driver failed to slow down for stopped traffic. The truck smashed into an SUV, which was in the left lane. The force of the collision pushed the SUV into a pickup truck, causing the pickup to spin around several times. The runaway semi truck slid onto the interstate median, where it overturned. A 44-year-old woman in one of the passenger vehicles was declared dead at the scene.
None of the names were released.
Injuries in Weatherford Truck Accident Claims
Pretty much every item on any store shelf or showroom spends some time on a large truck. Due to an ongoing truck driver shortage, many of these operators have little or no experience behind the wheel. That one-two punch often leads to serious collisions and serious injuries.
Fully-loaded large trucks weigh at least 80,000 pounds. They also carry hundreds of gallons of diesel fuel. So, some serious injuries include:
Head Injuries: The sheer force of a massive truck colliding with a lightweight passenger car is more than any restraint system can absorb. Critical head injuries, which are common in these cases, are permanent. Once brain cells die, they never regenerate.

Severe Burns: Gasoline and diesel fuel burn at different temperatures. Therefore, many truck accident victims sustain third or fourth-degree burns. These wounds always require painful and expensive skin grafts, followed by months of physical rehabilitation.

Broken Bones: Many times, the victim is pinned underneath a large truck. As a result, the victim's bones are crushed as opposed to simply broken. Crushed bones are difficult to surgically repair and require much more extensive post-surgical physical therapy.
Damages in a truck accident case usually include compensation for economic losses, such as medical bills, and noneconomic losses, such as pain and suffering. Additional punitive damages are available in extreme cases.
Truck Accident Liability in Parker County
Driver impairment causes most vehicle collisions in Texas. When a driver fails to avoid an obvious hazard, such as stopped traffic, the driver was probably not paying any attention whatsoever to the road. Alternatively, the driver may have been asleep or suffered a medical episode, like an epileptic seizure.
All these causes constitute either ordinary negligence, which is a lack of reasonable care, or negligence per se, which is a violation of a safety statute.
Additionally, the respondeat superior rule normally applies in truck accident cases. In Texas, employers are legally responsible for damages when their employees negligently injure someone. Texas courts define both respondeat superior elements in broad, victim-friendly terms.
Truck accidents often cause catastrophic injuries. For a free consultation with an experienced personal injury attorney in Weatherford, contact Herreth Law. You have a limited amount of time to act.