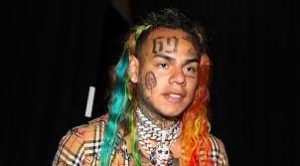 The rapper failed to appear in court and answer assault charges stemming from an incident in the Galleria Mall, so a Harris County judge revoked Tekashi69's bond.
Earlier, Daniel Hernandez (Tekashi69's real name) allegedly grabbed a teenager who was trying to record the rapper on a cellphone camera during an appearance at the Galleria Mall. According to court documents, the lad said he wanted to drop the charges. But Mr. Hernandez faces even more serious charges in New York. There, prosecutors have filed firearms and racketeering charges related to Mr. Hernandez's alleged involvement with the Nine Trey Gangsta Bloods organization.
"This criminal enterprise has no business in our city, and we will continue to work with our partners to ensure that Nine Trey crew members…are in a place where they cannot inflict further violence on our communities," the Homeland Security Special Agent-in-Charge at the New York Field Office said in a statement.
Failure to Appear/Bench Warrants
If a defendant is out on bond and does not appear at a required hearing, the judge typically revokes bond on the spot. Fortunately, the wheels of justice usually turn slowly. So, the defendant still has a chance to make things right. Generally, if the defendant appears within a couple of days and has a good excuse for missing the court date, the judge will reinstate the bond.
Roughly the same thing might happen if the defendant violates another condition of bond, such as moving without telling the bonding company or failing a drug test. In these cases, the company might go off the bond, thus rendering it invalid. The defendant must then make alternative pretrial release arrangements.
What Happens if an Assault Victim Doesn't Testify?
Criminal assault is an offense against the State of Texas, and not an offense against an individual. Furthermore, Parker County prosecutors represent the state. They do not represent individuals. So, any individual, including an alleged crime victim, has no right to "drop" the charges.
That being said, if the named assault victim refuses to cooperate, the prosecutor is in a very difficult position. Without this witness' voluntary involvement, it's hard to prove the case beyond a reasonable doubt.
Under Texas law, the prosecutor can subpoena an uncooperative witness and force that person to testify. But since an assault trial usually occurs several months after the incident, these people are often hard to find. Additionally, if they move more than 150 miles away, they are beyond the court's subpoena power.
If the witness is unavailable, some prosecutors try to use the excited utterance loophole to admit part of the police report into evidence. This ploy rarely works, especially if the defense attorney is thoroughly prepared.
So, if the complaining witness is unavailable or uncooperative, prosecutors are often willing to plead the case down to a lesser-included offense, such as reckless conduct. This infraction does not have the same social stigma or collateral consequences as assault.
If you face assault charges, there is no easy way out. For a free consultation with an experienced criminal defense attorney in Weatherford, contact Herreth Law. We routinely handle matters in Parker County and nearby jurisdictions.