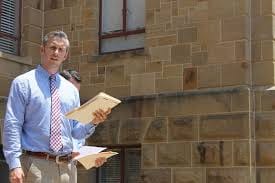 Most public defenders and court-appointed lawyers are capable professionals. In fact, in many cases, these lawyers are at or near the top of the profession. However, a few of these attorneys are kids just out of school or lawyers who happen to be friends with a court coordinator.
In other words, a public assistance lawyer is a crapshoot. And, a serious criminal case is no time to take chances. Just like there is no such thing as minor surgery if you're the one going under the knife, there's no such thing as a minor offense if you're the one who must hear the judge's gavel fall.
Hiring your own lawyer is almost always the best course of action. Here are some things to look for as you decide which attorney will represent you best.
Background
Many attorneys handle criminal cases on the side. If a neighbor's son gets arrested, the lawyer will use GPS to find the courthouse and secure the best outcome possible. But without an extensive background in, and commitment to, criminal law, that outcome may not be very good.
Your attorney should have an extensive background in criminal law. If the attorney is a former prosecutor in the same county, that's even better. These lawyers have lots of trial experience and usually have professional relationships in the courthouse. Furthermore, criminal defense should make up at least 50 percent of the attorney's current practice. Don't be afraid to ask this question during your initial consultation.
Vision
Some people are good with nuts and bolts, but they cannot put together a picnic table. Typically, that's because they really don't care too much. Other people know what a picnic table should look like, but they cannot get the right parts together in the right places.
A good criminal defense attorney has a clear vision for your case. That does not mean a general vision, like getting the case thrown out of court. Instead, your lawyer should have a specific vision for the case, such as what defenses might be available and how plea negotiation sessions might go. If the lawyer lacks vision, and therefore lacks passion for your case, keep looking.
Caseload
If you go to a new restaurant and there are lots of cars in the parking lot, that's usually a good sign. Conversely, if the restaurant is nearly deserted, there may be a reason why.
The same thing is true of lawyers who only have one or two clients. Usually, that's because they are not very good lawyers or because they are not very interested in practicing law. Note that a full waiting room is probably a bad sign as well. In extremely busy offices like these, less-qualified associates or even non-lawyer paralegals often do much of the work.
Price
This consideration obviously makes the list, but it is nowhere near the top. There's an old saying that you get what you pay for. In other words, you should expect to pay a premium for premium representation. An attorney who meets the three qualifications mentioned above will probably cost more than someone who falls short.
Price, like everything else, is negotiable. If you like the lawyer but the attorney wants too much money, make an offer. At worst, the attorney will say "no."
Make the most of your choices when you select a lawyer. For a free consultation with an experienced criminal defense attorney in Fort Worth, contact Herreth Law. After hours visits are available.