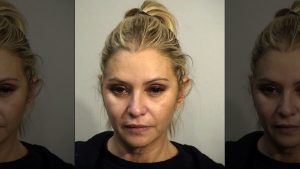 52-year-old Danielle Arellano (a/k/a Daniela Castro) spent some time in the Bexar County Jail after she allegedly stole merchandise from a San Antonio outlet store.
Court documents state that Ms. Arellano was shopping at a Saks Off Fifth in the Alamo City. As she strolled through the aisles, she stuffed some clothes into her purse and kept some in plain view. When she reached the register, she allegedly did not pay for the hidden apparel, which was valued at between $100 and $750. A loss prevention officer, who apparently saw Ms. Arellano only pay for some items at the register, confronted her in the parking lot. She was subsequently arrested and booked into jail.
Somewhat ironically, Ms. Arellano is a lead actress in the Mexican telenovela Me Declaro Cupable (I Plead Guilty).
The Mechanics of a Shoplifting Case
Almost all these cases involve roughly these same facts. Shoppers go to registers and pay for some items, but not for everything in their possession. Such shenanigans are also common in self-checkout lines. Occasionally, the register clerk is part of an elaborate scam. The clerk scans some items, places others directly into the bag, and receives a cut.
Contrary to popular myth, the shopper does not need to leave the store to commit this offense. Any action that deprives the owner of the full value of the merchandise, such as stuffing clothes into a purse, is sufficient. However, in these cases, the shopper can always use the "I planned to pay for it" defense.
Generally, prosecutors use the manufacturer's suggested retail price to value the merchandise. Any discounts usually do not apply.
Dealing with Tarrant County Shoplifting Charges
To prove these cases in court, the prosecutor must call the "owner" to testify. This term is very broad in this context. An "owner" is anyone with a superior right to possession. That could be the actual property owner, store manager, clerk, or loss prevention officer. However, by the time the case goes to trial, this key witness is often unavailable.
Favorable plea bargains are usually available in shoplifting cases as well. Typically, there is no restitution involved, since the store already has the merchandise back, So, if the defendant pays a small fine and jumps through a few hoops, such as taking an anti-shoplifting class, prosecutors often dismiss the charges.
That dismissal is important. Typically, theft is a crime of moral turpitude. So, a conviction could have significant consequences in terms of job searches and professional licenses.
Shoplifting cases are among the most complex theft cases in Texas law. For a free consultation with an experienced criminal defense attorney in Fort Worth, contact Herreth Law. Convenient payment plans are available.