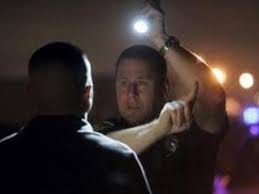 The leading scorer on the Longhorn volleyball team will stand trial for DWI shortly after the current season ends in January 2019.
According to court documents, Micaya White was driving without her headlights on and following another car too closely when campus police pulled her over in the early morning hours. She said she had two shots of Vodka some time earlier and smelled of alcohol. Thereafter, officers administered field sobriety tests, which they claim she failed. Officers did not administer a Breathalyzer test. In a statement, the University said the situation "has been addressed and we are managing this internally. We support Micaya in working through this process."
Last season, the UT volleyball team made it all the way to the NCAA Tournament final. Ms. White, who was Big 12 Freshman of the Year and third-team All-American, was an integral part of that squad.
Burden of Proof in a DWI Case
In all criminal cases, prosecutors must establish every element of the offense beyond a reasonable doubt. In a DWI, the elements are:
· Driving or operating a motor vehicle
· In a public place
· While intoxicated.
Normally, "intoxication" means the loss of normal physical or mental faculties or a BAC above the legal limit. But since Ms. White is underage, Texas' zero-tolerance law could apply. This comes into play when a minor is charged with Driving Under the Influence (DUI), a class C misdemeanor. In a DUI, Prosecutors must only prove she had a "detectable amount of alcohol" in her system. Regardless of that distinction, as there was no breath test, prosecutors must use circumstantial evidence in this case. That means an uphill climb.
Evidence in the Micaya White DWI Case
The arrest took place in March 2017, and Micaya has played in every game since then. University decisionmakers apparently think there is not very much evidence against her, and that assessment may be correct.
It's difficult to assess the field sobriety test evidence without seeing the video. However, officers always insist that the defendant "failed" the tests, even if the defendant did almost everything right. A slight sway or missed step is sufficient to "fail" the test.
At best, odor of alcohol only establishes consumption. It's also important for an attorney to zero in on the source of the odor. If it came from the defendant's breath, that proves consumption. But if the smell came from the car or the defendant's clothes, that odor only proves that someone who had been drinking was in the car. In either case, that's certainly not enough evidence to establish intoxication beyond a reasonable doubt.
All that being said, there is no telling what a Travis County jury will do. The evidence seems to be a toss-up, so whatever verdict the jury reaches will probably be final. When determining guilt or innocence, jurors often fixate on seemingly small details. That's why the outcome is nearly impossible to predict.
Circumstantial evidence DWI cases are hard to win, whether or not the defendant is a famous person. For a free consultation with an experienced criminal defense attorney in Weatherford, contact Herreth Law. Mr. Herreth is a former prosecutor who now fights for you.