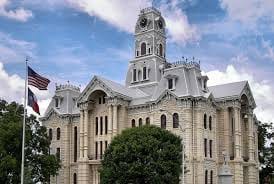 Strictly speaking, Texas criminal defendants do not need to hire lawyers. It's possible, yet extremely foolhardy, to represent yourself. And, the Constitution includes the right to counsel. Furthermore, there are also strict competency standards when it comes to public defenders and court-appointed attorneys. In fact, in many cases, these attorneys are some of the best criminal defense attorneys in Tarrant County.
But realistically, people who are charged with criminal cases in Texas need to hire their own attorneys. Many judges will not appoint lawyers or assign public defenders to people who are out on bond. More importantly, there is so much at stake that you need the best representation possible for your particular circumstances.
Location
Texas is a big state, and most counties are very large as well. If you live around Grapevine Mills Mall, your criminal case will be heard in downtown Fort Worth. That's a long way to go for court appearances. That's a really long way to go to meet with your lawyer. Yes, you can communicate in lots of other ways. But it's not the same as a face-to-face meeting. And don't expect court-appointed attorneys or public defenders to come to you. Some make this effort, but most do not.
As a rule of thumb, your lawyer needs to meet with you at least once before every court appearance, including preliminary and procedural hearings. Without these meetings, your defense will not be as effective and you will not understand as much about your case's progress.
Experience
The myth of the overworked and incompetent court-appointed lawyer is pretty much a myth. However, it is true that any attorney can work court-appointed cases. In many situations, connections matter more than experience. Who would you rather have on your side…an experienced criminal defense attorney or someone who knows the court coordinator?
In criminal law, there is simply no substitute for practical experience. Law school classes focus on theory and not practice. For example, law school classes may teach speaking skills, but they do not teach students how to read juries and connect with them. Moreover, all courts have their own unique procedural rules, and many of these rules are unwritten. Your criminal case is no time for on-the-job training.
Choice
In most cases, it's impossible to un-appoint a court-appointed attorney. If your lawyer begins another major project while your case is going on and fails to give your case full attention, that's too bad. Or, if there is a personality conflict between you and the lawyer, that's too bad as well.
When you meet an attorney, ask lots of questions. Inquire about the attorney's experience and get the lawyer to talk about possible defense strategies. If the attorney is distracted, is inexperienced, or lacks vision for your case, keep looking.
The right lawyer can make a very, very big difference in your case and in your future. For a free consultation with an experienced criminal defense attorney in Fort Worth, contact Herreth Law. We routinely handle cases in Tarrant County and nearby jurisdictions.