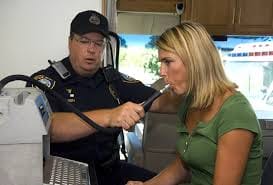 In most DWI defense matters, intoxication is the only issue. The state can use either direct or circumstantial evidence to prove intoxication. A chemical test that shows a BAC above the legal limit is proof of intoxication as a matter of law. Or, the prosecutor can rely on the circumstantial evidence from the field sobriety tests.
Occasionally, there are other issues as well. Many lawyers focus only on intoxication or sobriety. But a diligent attorney thoroughly reviews the facts and develops additional defenses when warranted.
Driving or Operating the Vehicle
Typically, this element of Penal Code Section 49.04 is not an issue. Most DWI cases begin with traffic stops. Generally, officers stop defendants for infractions unrelated to intoxication, such as speeding or failure to signal a lane change.
So, some people are surprised that "driving" is not an element of Driving While Intoxicated. Instead, the defendant must be operating the vehicle. There's a big difference.
Assume Ed parked at the curb to wait for his friend. Since he is parked the wrong way (driver's side next to the curb), an officer approaches Ed's vehicle. That officer smells alcohol on Ed. Ed then fails field sobriety tests and is arrested for DWI. Even though the car was not moving, the charges will almost certainly stick. Ed was in control of the motor vehicle and he could drive away at any time.
Now assume that Ed waited for his friend so long that he fell asleep. Even though the car was not moving, and even though Ed was unconscious, DWI charges could possibly still stick. A Parker County prosecutor could argue that Ed might wake up at any time and drive away. Some caselaw supports this argument. Then again, Ed certainly was not in control of the car when he was arrested.
Finally, assume Ed was asleep in the car and the car was out of gas. Since the car was nonfunctional, Ed could not operate it as a matter of law.
Public Place
The DWI must occur in a public place. That means a street, highway, alley, or other such area. A shopping center or other parking lot is not a public place. That's true even if the mall parking lot has stop signs or other traffic control devices. That's probably also true even if the mall parking lot has named streets.
On a related note, prosecutors must file the case in the county where the offense occurred. Sometimes, cases are filed in the wrong county. For example, Azle straddles the line between Parker County and Tarrant County. Mineral Wells is the same way (Parker County and Palo Pinto County). Normally, prosecutors can just re-file the case in the correct county. But the mistake delays the process several months, and delay is often a criminal defense lawyer's best friend.
Intoxication is just one element of a DWI. For a free consultation with an experienced criminal defense attorney in Weatherford, contact Herreth Law. I am a former prosecutor who now fights for you.