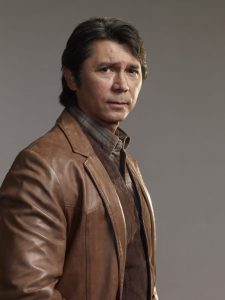 Every year, peace officers arrest hundreds of thousands of Texans for DWI. But only a few of them are 1980s icons or stars on Netflix TV shows.
Following a November 2017 arrest, actor and Corpus Christi native Lou Diamond Phillips pleaded guilty to misdemeanor DWI in San Patricio County. According to police, things began badly when Mr. Phillips interrupted a traffic stop shortly after midnight and asked officers for directions to Flour Bluff. Officers suspected intoxication and said he failed field sobriety tests. Mr. Phillips agreed to a Breathalyzer test and blew a .20, which is well above the magic number discussed below.
A judge placed Mr. Phillips on probation for two years. The court supervision featured most of the standard provisions, except that his in-person reporting requirement only lasted for four months.
The Jurisdiction Matters
Defendants have little control over where they get pulled over for DWI. But if the location happens to be on the wrong side of the county line, the results could be much different.
The relationship between San Patricio County and Nueces County (Corpus Christi) is a little like the relationship between Parker County and Tarrant County (Fort Worth). Fort Worth and Corpus Christi are about the same size. Neither place is a blue island, but they are a little more liberal-leaning than smaller towns. So, prosecutors in places like Tarrant County are a little less aggressive than prosecutors in places like Parker County.
Jurisdiction also matters in terms of DWI pretrial diversion and other such programs. Some places allow them and some places do not.
The BAC Level Matters
Until recently, .08 was usually the only number that mattered in a DWI case. The defendant was either above or below the legal limit. But legislators recently introduced a nondisclosure option for cases below a .14, so there are now two numbers that matter a great deal.
If the BAC level is under .14 and the defendant has no IID issues for six months, the defendant may apply for a nondisclosure. That's not quite the same thing as an expungement or record sealing, but it is pretty close. Mr. Phillips blew a .20, which is substantially above that level. Even if there were some issues with the Breathalyzer, such as a lack of proper calibration, it would be difficult for an attorney to reduce the charges to simple DWI.
No matter what your name is, all DWI arrests and prosecutions are not the same. For a free consultation with an experienced criminal defense attorney in Weatherford, contact Herreth Law. We are available for consultations 24/7/365.